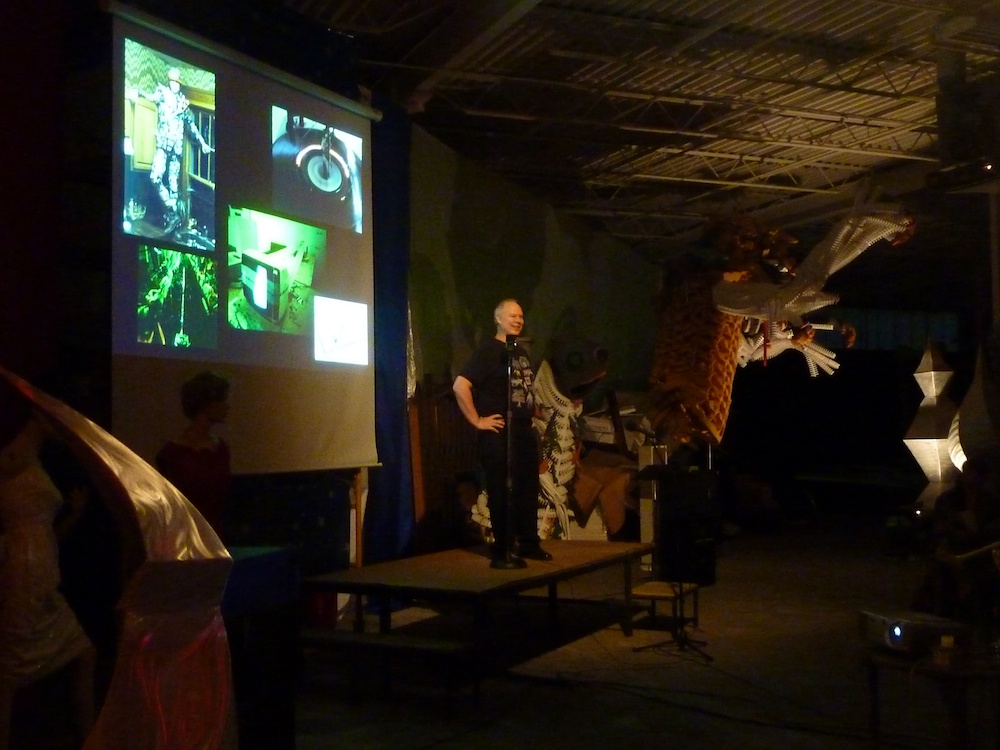 PechaKucha Night vol. 8 at RuBert Studios
On November 3rd, we hosted another PechaKucha Night. It was a transitional event, being the first PKN for Springfield since founder Amanda Snelson has moved and turned the organizing reigns over to RuBert Studios and LemonDrop.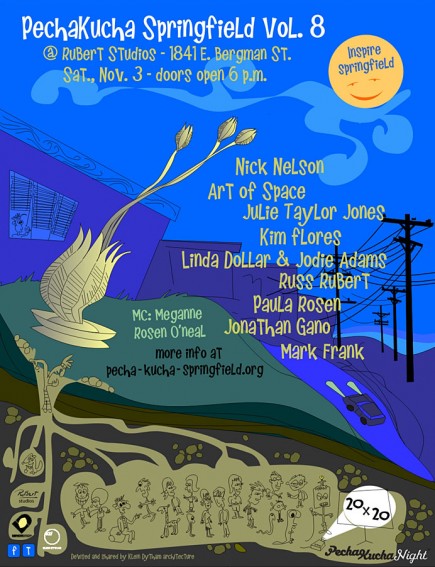 Turnout for the evening was great, over 150 people and maybe more if you could have counted the overlap of few people arriving late or leaving early. We had a dynamic line-up of presenters, with the lovely Meganne Rosen O'Neal as our mc.
Here's the order of presenters:
Russ RuBert – Studio as Laboratory
Jonathan Gano – Crime Prevention through Environmental Design
Julie Taylor Jones – Stop-motion Animation
Mark Frank – Working in Sake Breweries in Japan
At intermission, we served sake in honor of Mark's presentation about making sake, and he walked around explaining all sort of interesting tidbits of information about the proper tasting of sake and how different sake cups are designs relate to the tasting.
Linda Dollar & Jodie Adams – Community Olympics Development Program
Nick Nelson – inspirational people
Kim Flores – Tearjerker Novels You Will Need Kleenex to Read
Paula Rosen – Drury University Fiber Arts
Art of Space: Julia Dicus, Gerard Nadeau, Pema Wangzome – Knitted Space
We also had a great group of volunteers to assist at the door, the bar, making signs, and serving sake. Thanks to everyone involved, Springfield eagerly awaits PechaKucha vol. 9 which should be held in mid-January, time and place TBD.